Hedkandi with DJ Andy Norman & Live Vocalists at Q Bar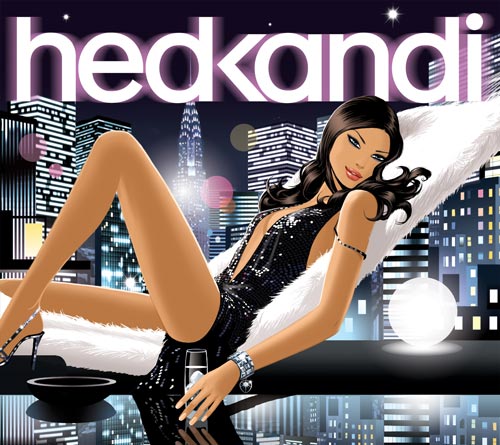 Launched in 1999, Hed Kandi has evolved from humble beginnings as a compilation brand into the global phenomenon it is today. With a catalogue spanning over 60 albums, a number of artist projects and three UK Top Ten singles and a host of Top 40 hits to date, Hed Kandi is now a globally respected brand.
Delivering these styles of music with a sense of humour to grown-up clubbers eventually snowballed into Hed Kandi parties and our first full residency began in London in 2002. The buzz about the most lavishly produced club events seen in the UK at that time soon spread and the first parties were roadblocked. The popularity of the nights increased exponentially so that residencies started to crop up all over the UK. Hed Kandi parties now happen in all continents of the globe – a true phenomenon.
Then of course there's Hed Kandi's radio empire – currently pumping out six broadcasts of the hottest tracks every week in the UK across the Galaxy network and on MoS radio.

DJ ANDY NORMAN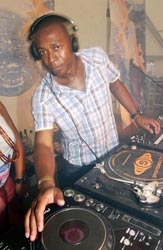 Now seen as the elder statesman of Hed Kandi DJ Andy Norman was part of the founding line-up of one the UK's biggest dance record labels. He started working with label founder Mark Doyle back in 1989; around the time when they held small local club events for a number of years. It was during this period that Hed Kandi was born.
Andy worked on the London club circuit for some years, working with amongst others The Crazy Club & Black And White Productions along side the likes of Alex P, Smokin Joe & Fat Tony. Well respected for playing numerous dance music styles over the years he has played for a number of UK recording artists too like The Pet Shop Boys & Jamiroquai to name but two.
Currently part of Team Kandi and a main resident for six years now, Andy continues to grace some of the world's greatest nightclubs across all of the continents. He's still a part of the Kandi radio team too presenting a regular weekly show. He based his DJ style as something of a party crowd pleaser, "If you play to the ladies, you are all guaranteed to have one really great party!"

"I simply love to see people smiling and having a lot of fun"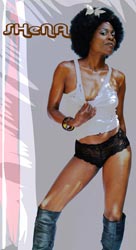 SHENA
Shena is an artist with all the experience, drive, and qualities of a Diva, but due to her unassuming, modest approach, the world is unaware of what all the fuss is about..yet! But that is all about to change! Since graduating from the Royal Academy of Music with Honors, Shena has accumulated no fewer than 37 hits to her credit and her Bio reads like something out of a movie. However "The Weekend" was the tune that has greatly contributed to Shena's International success after reaching No.7 in the National Charts where Shena performed it live on Top of the Pops. It was also played very recently played on an Episode of Ugly Betty and was nominated for a Grammy. As well as these hits, Sheena has worked with, backed, or vocalled for is extremely impressive: Luther Vandross, Angie Stone, Chaka Khan, Mariah Carey, Sugarbabes, and James Brown just to name a few!
Don't miss this unbelievable line up one night only exclusively at Q Bar!

For more info visit:
http://www.hedkandi.com
http://www.myspace.com/hedkandi
http://www.myspace.com/andynormandj
http://www.shena.co.uk
http://www.myspace.com/shena001

800 Baht includes 2 complimentary drinks
Q Bar Bangkok, #34 Sukhumvit Soi 11 Klongtoey, Bangkok 10110 THAILAND Tel: ++(662)252-3274, Fax: ++(662)252-5366