Soapy massage fun ideas
If you are visiting a Soapy Massage on your own or with your friends, here are some ideas to add some fun to your sessions there. These are just a few sample ideas, if you have some interesting ideas to share, please contact us and we will add it to the list.
1) Book a VIP suite and choose 2-3 girls or more. Normally, it's best to choose one girl that you like and let her choose her girl(s). Most of these VIP rooms will come equipped with a Karaoke system, and their purpose is a party room for a few guys and girls, so there will be at least two bedrooms or more. Some VIP rooms have jacuzzi tubs which can accommodate two couples, four couples or even ten couples. Just consult with the staff on your requirements.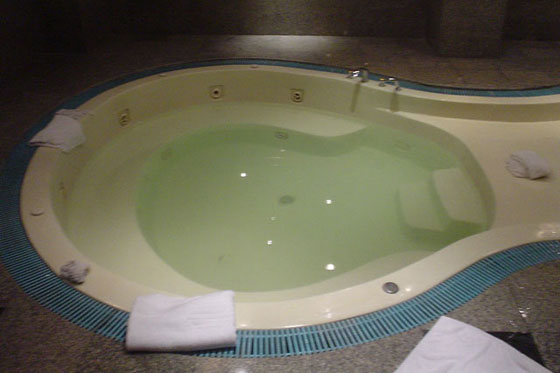 Now, one session of 90 minutes may not be sufficient to thoroughly enjoy the girls, so you may want to book the girls for two or three sessions. Yes, this is going to be very costly (If the price of one session is 2,500 B, a 3-girl double session could cost about 17,000 B plus tips), but it wouldn't be something that you'd do everyday.
2) Along the same line of the VIP room, this time get a friend or two to join you. It will definitely be plenty of fun. This idea is great for a stag party. It's also a great way to entertain your clients.
3) Try two girls. Ask around for a bisexual girl if one is available. And then get her to choose her own partner as she will also be playing with her. This will prove to be a very interesting experience. The fun part is enjoying the multiple interactions between you and both the girls.